All your website &
marketing needs in one place
Aliumm can help small businesses create an amazing website that can help you get found better and work with you on launching your first marketing campaign.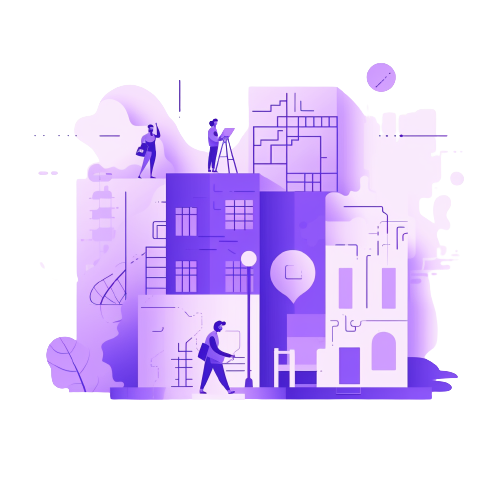 GET FOUND
Let's Get Your Business the Eyes It Needs
If you don't have a website, you don't exist. Or even worse, you have one but it's not optimized with the prospect in mind.
It's time to change that. The team at Aliumm has 8+ years of working in the Inbound Marketing world, helping hundreds of businesses set up their digital presence and begin their marketing, sales, and service strategies.
PLANS & PRICING
Let's Scale Your Online Presence
Project Based
Pricing Varies

Avg. $200 - $3,00
Sometimes you don't need someone dedicated to helping you grow.
If that's the case, let's talk about a one-off project we can collaborate on!
---
Website Creation

Website Maintenance

Marketing Email Campaign

Brochures & Flyers

Logos, Icons, or Other Creative Assets

And more...
Website & Marketing Essentials
$800/mo
$9,600/yr
A monthly retainer meant to ensure any small business can get their website created and deployed with systems in place to engage their leads.
---
1 Website (Developed & Launched)

4hrs/month of Edits

SEO Best Practices

Marketing Email Management

Ongoing Website and Email Strategy

Monthly 30min Consulting Meetings
What exactly is included in a "Project"?
As all good answers go - it depends!
Sometimes, a business just needs someone to build a website for them and launch it. After that, they handle the maintenance, marketing, and any additional page buildout.
Other times, a business needs a flyer or brochure for an upcoming event or service they have.
If you're not sure your "Project" will be a good fit, the best thing to do is just ask!
What kind of help can you provide with websites?
As someone who has been building, managing, and deploying websites for 8+ years now, I can say I've seen a lot.
I've used multiple platforms to build websites (Squarespace, WordPress, Webflow, HubSpot, etc) and can make sure that you have a modern, robust, and well-structured website.
Some example services include - building every website page, generating each page's content (with your input), deploying the website with SEO best practices, and ensuring your leads are stored in a CRM for any future marketing or sales efforts.
What kind of help do you provide with marketing emails?
Marketing email has been and always will be one of the most important marketing channels.
After consulting with hundreds of businesses across almost every industry, I've learned a few things to do and to avoid.
Not only will I work with you on designing and writing well-structured emails, I'll ensure your email campaigns follow best practices to generate healthy delivery, open, and response rates.
Can I upgrade my Project Base to an Essentials plan?
Of course!
If at any time you'd like more ongoing support with your website, marketing emails, or overall business strategy, let's talk!
We'd be more than happy to create some custom pricing for your specific situation. When in doubt, ask for help!
Why is your Website & Marketing Essentials plan so expensive?
That's a great question! $800/month can definitely seem like a lot. But how are you thinking about it?
For example - do you have employees that you are paying every month? Are you paying them more than $800?
When you work with Aliumm, not only are you getting a new employee for $800/month, but you're actually getting an entire team to help your business grow.
If you think about it this way, you're always growing your team and adding website and marketing experts into the fold that are there to help you grow.